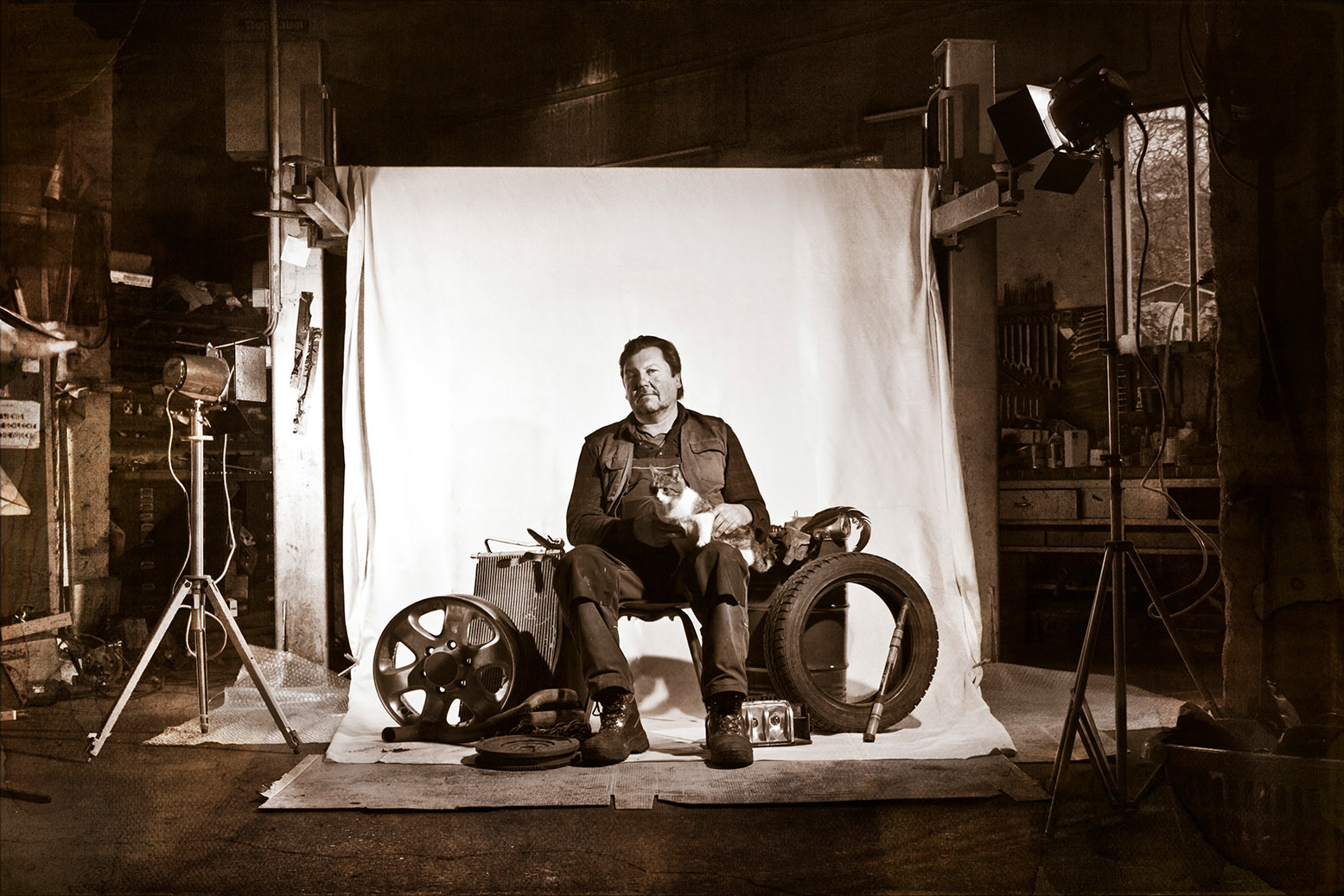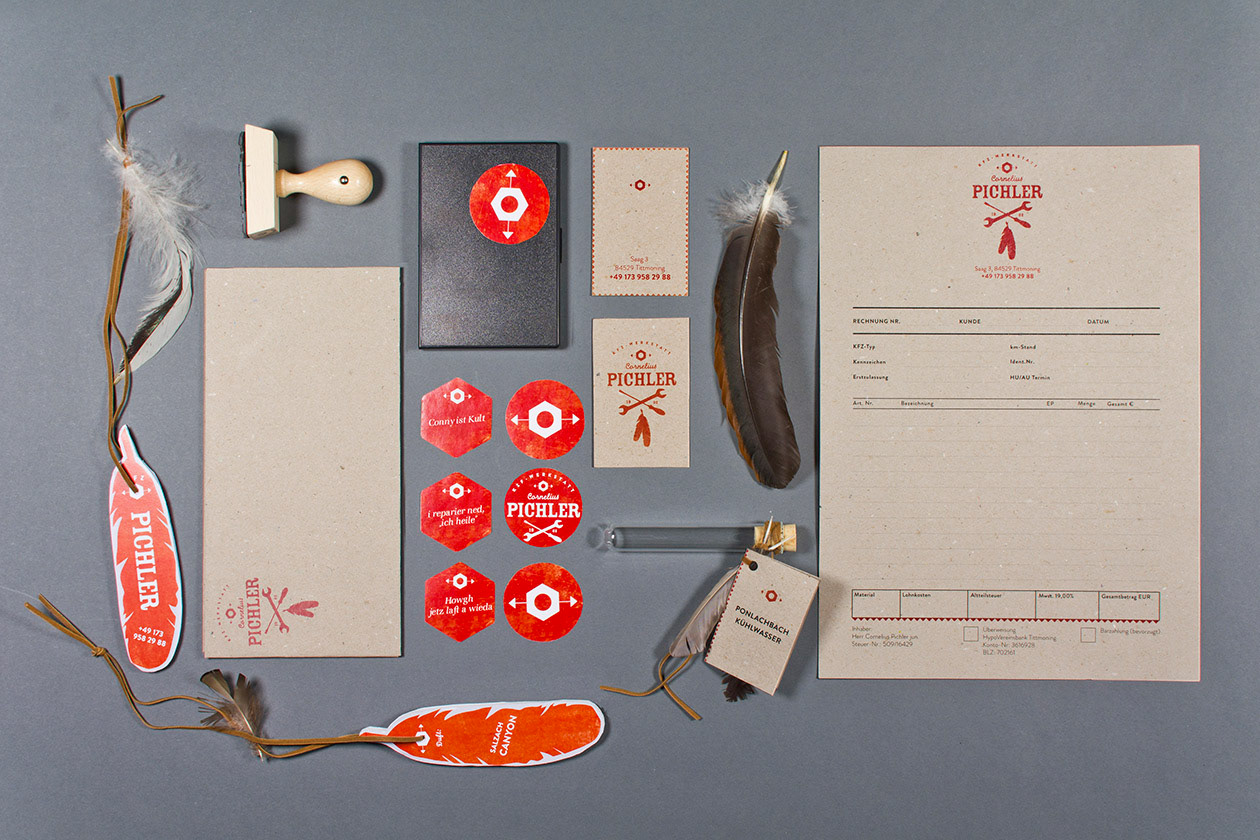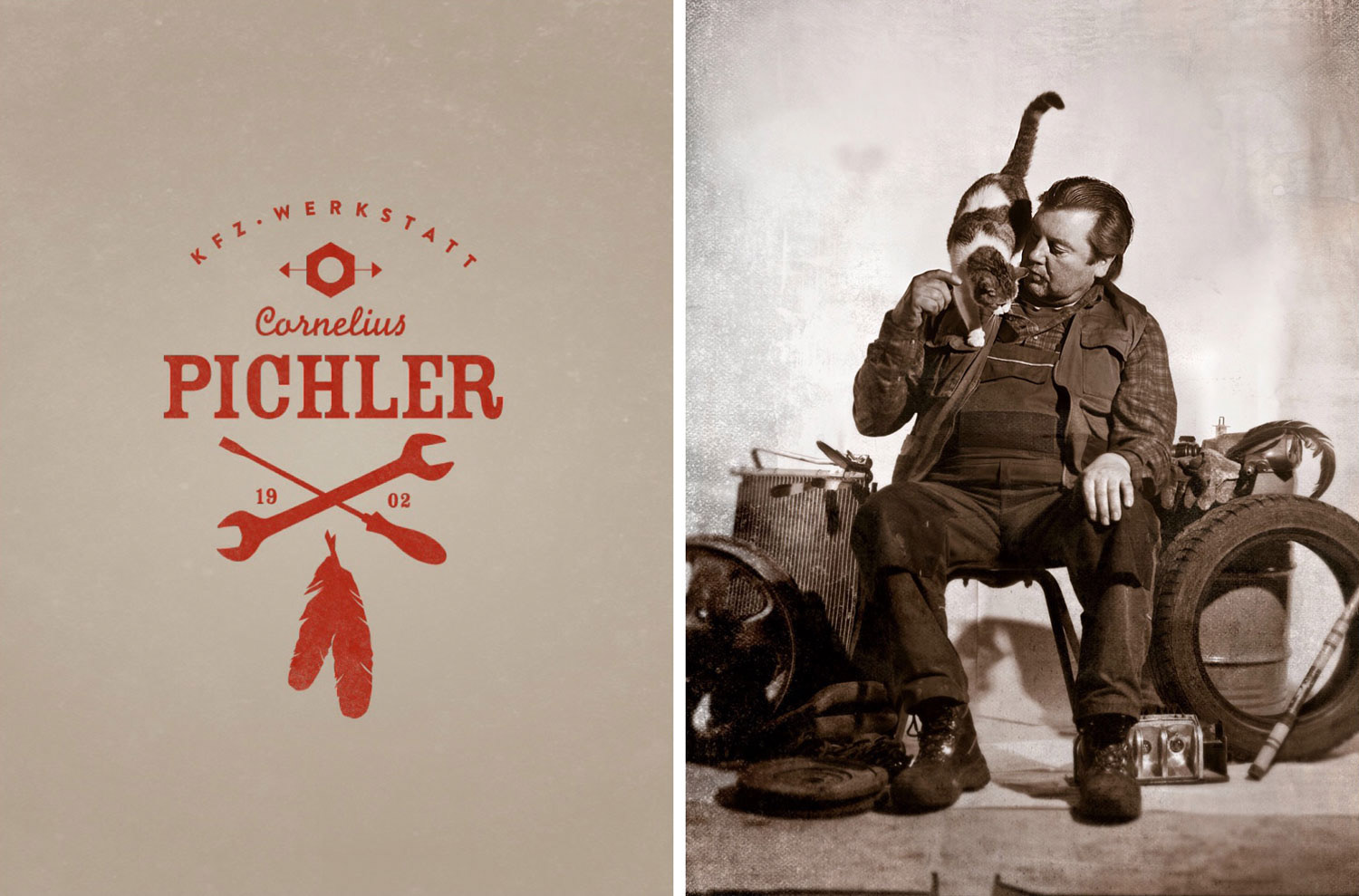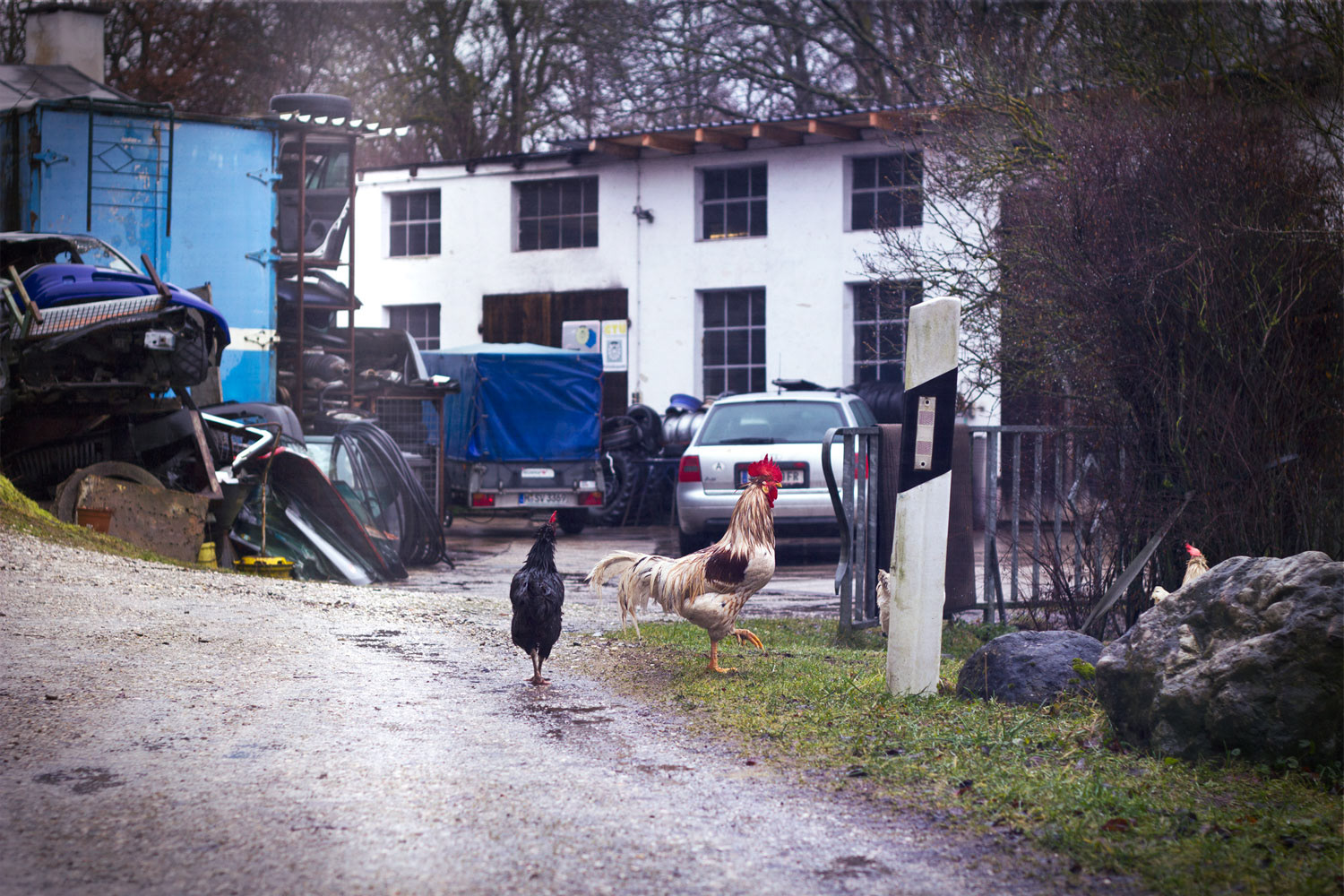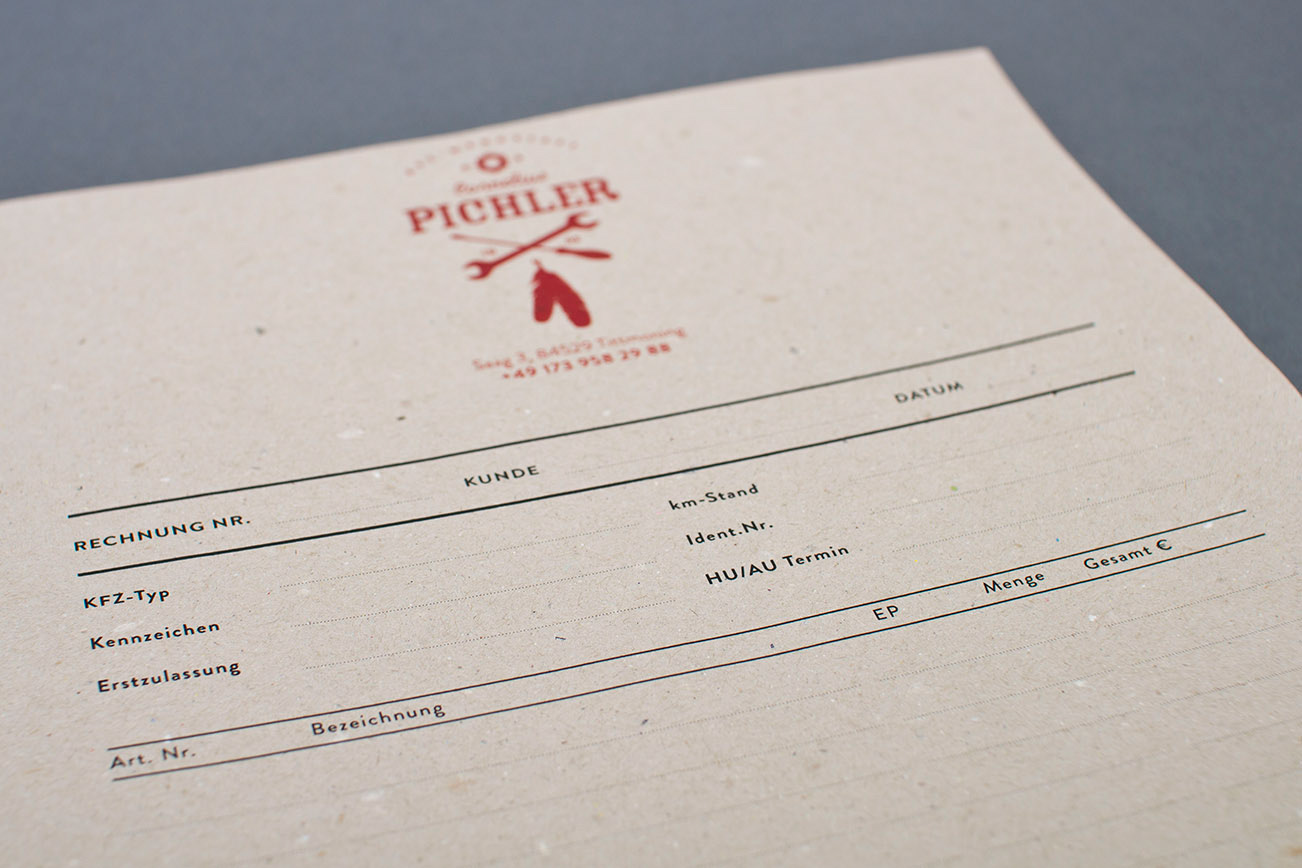 The stationary allows Conny to fill everything in by hand, as the Computer is still not a frequently used tool at his garage.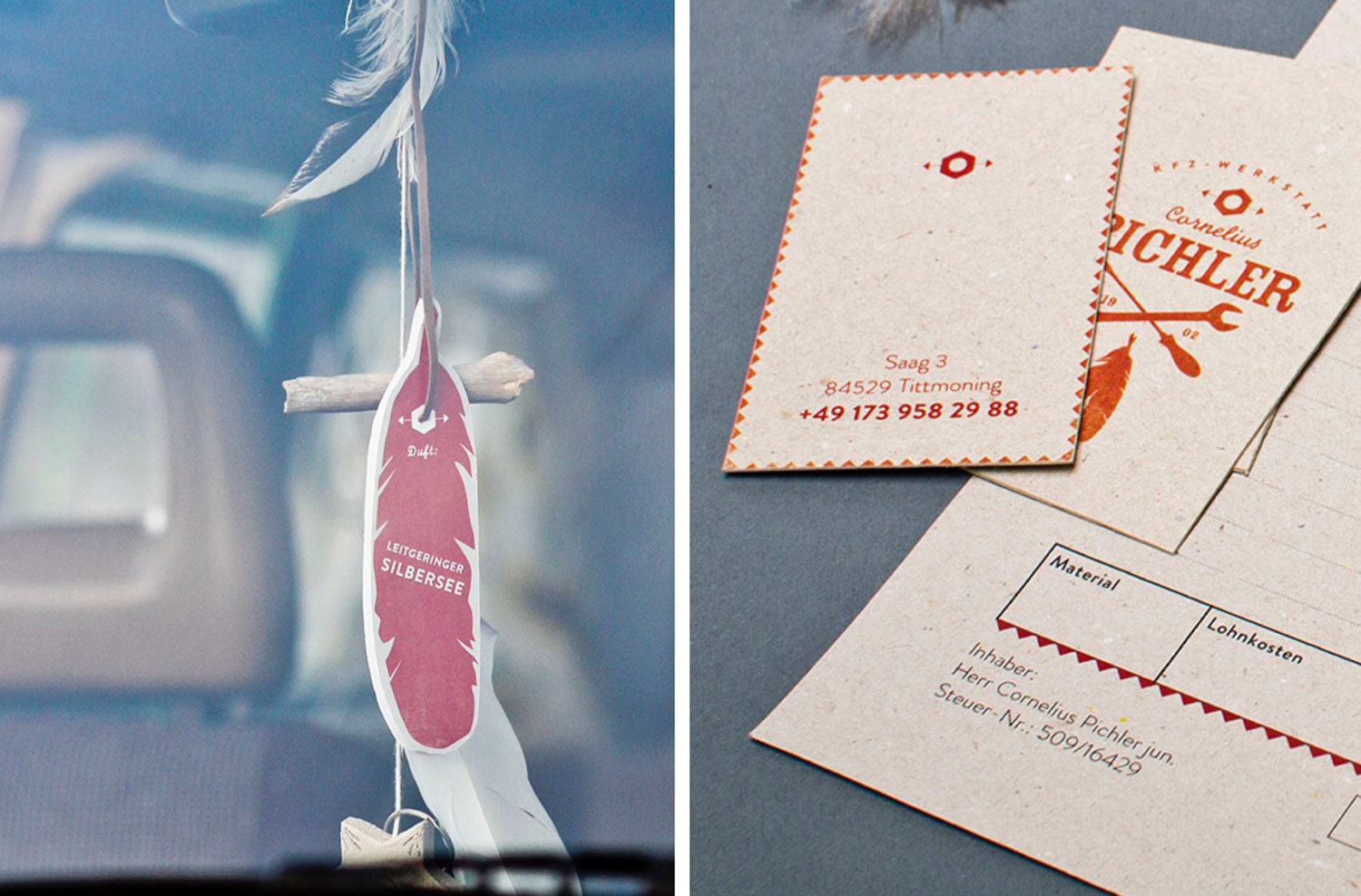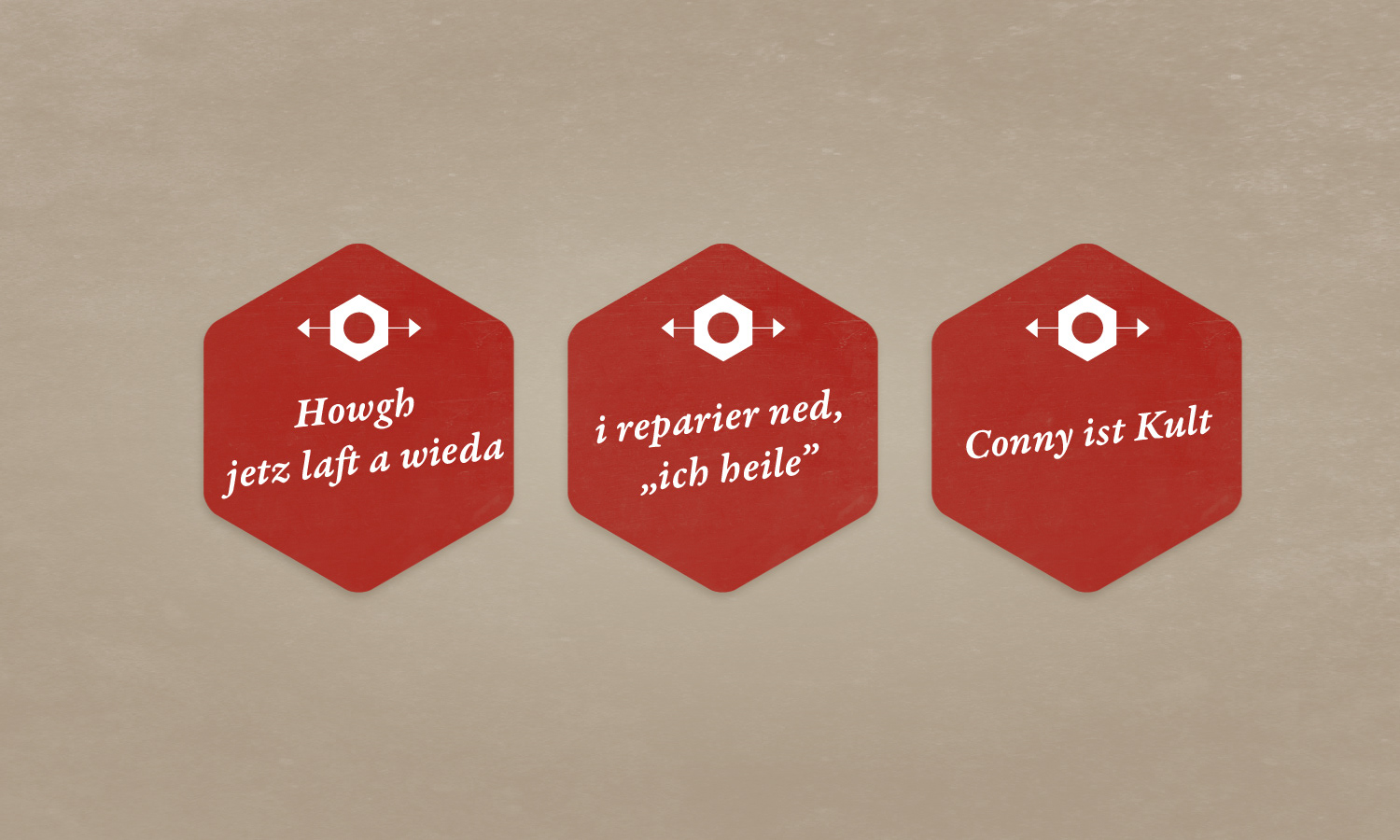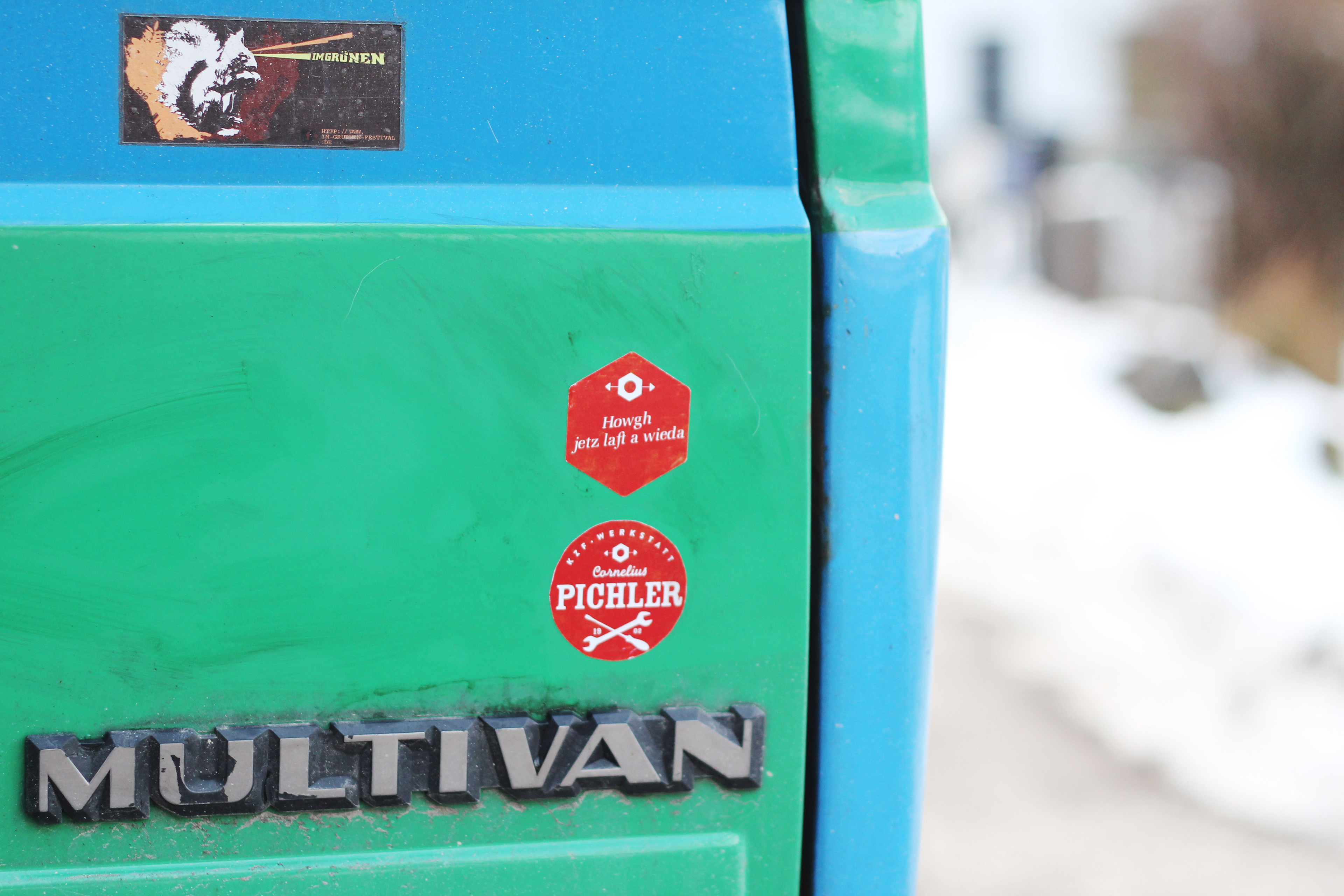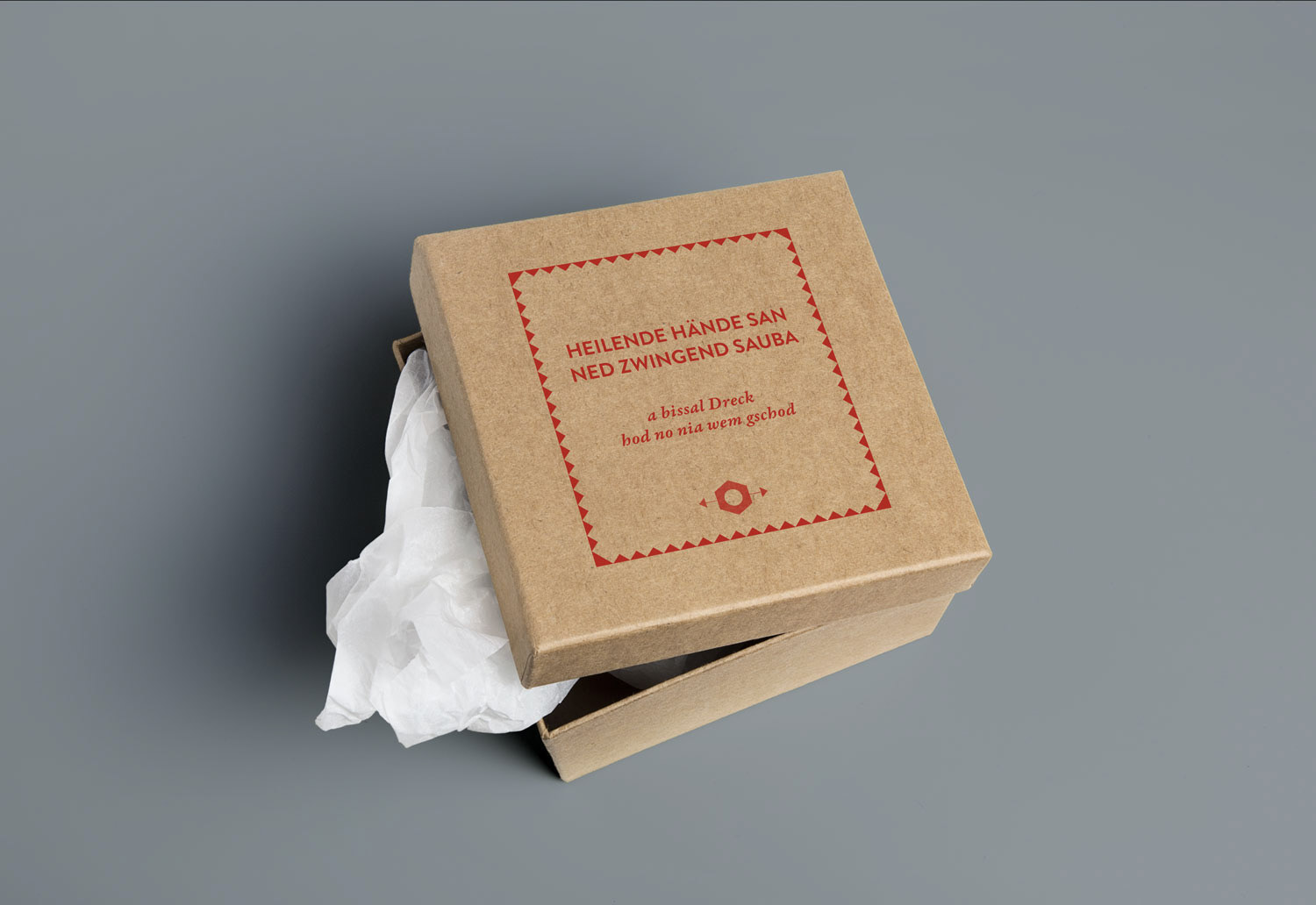 There are collectibles or cult objects for the happy clients, like Stickers, Car Air fresheners or even a cleaning cloth, as Conny quite often returns a working car with a dirty motoroily stiring wheel and drivers seat. On the cloth it says "Healing hands are not necessarily clean" - written in Upper Bavarian Dialect which is the sound of Connys speech.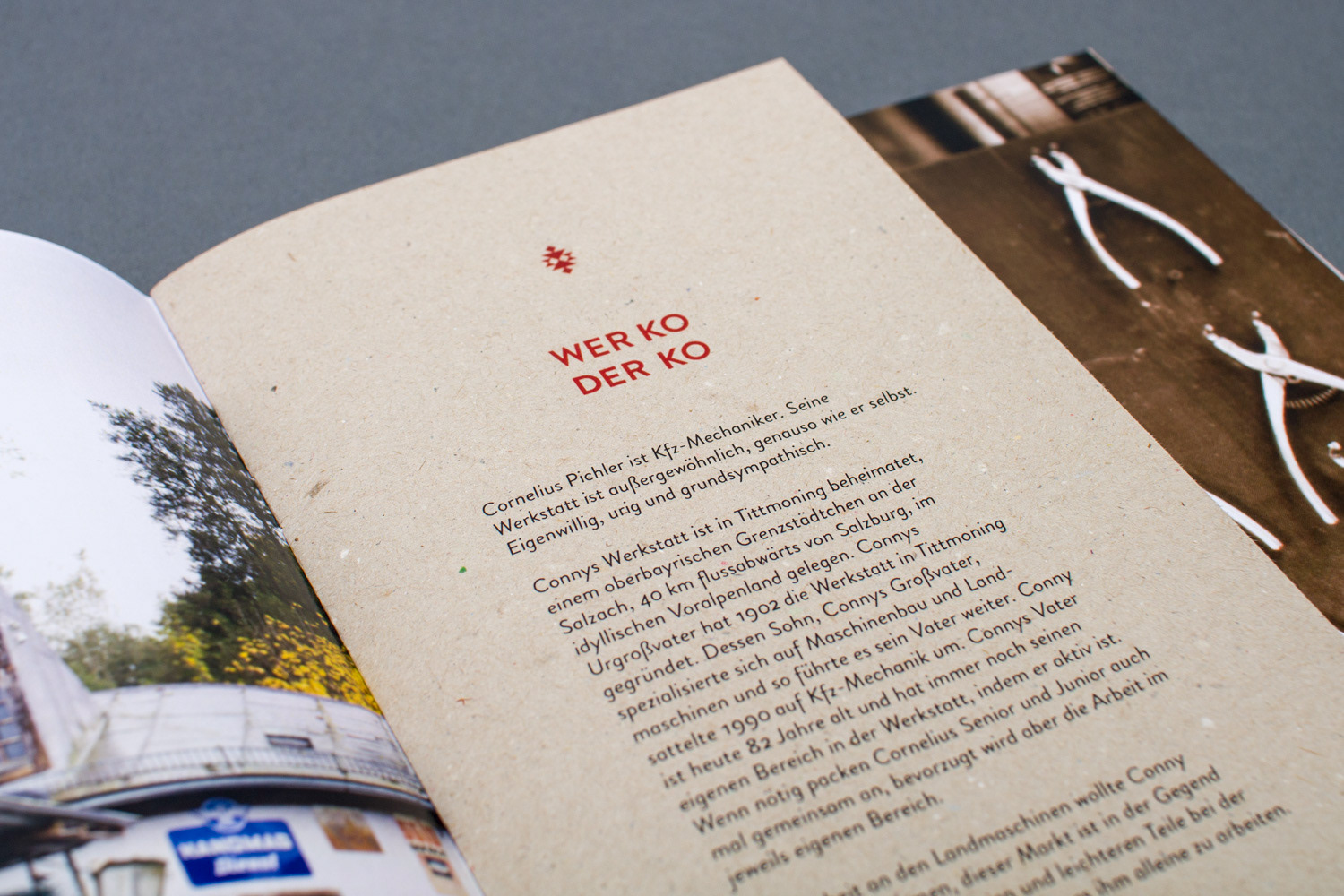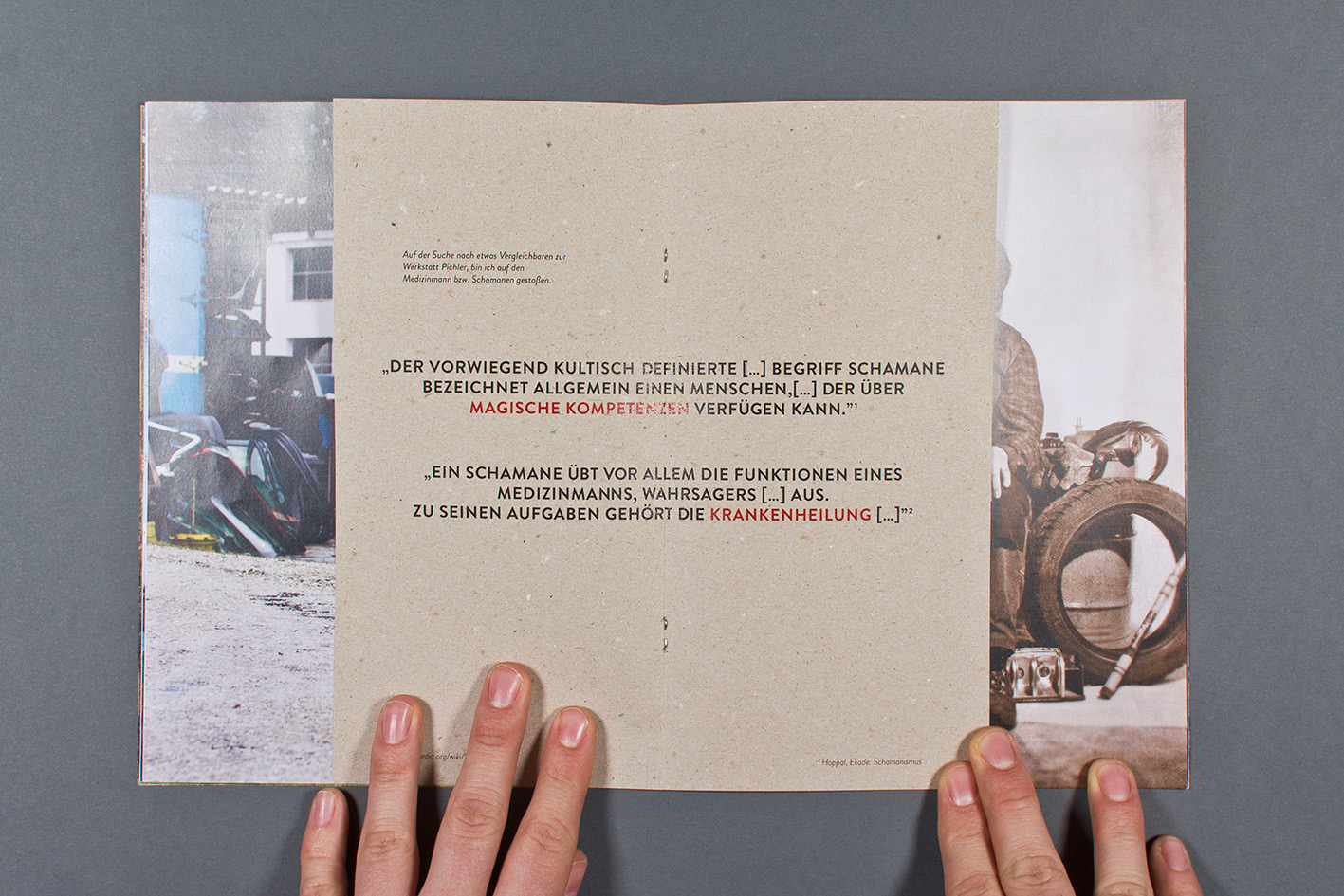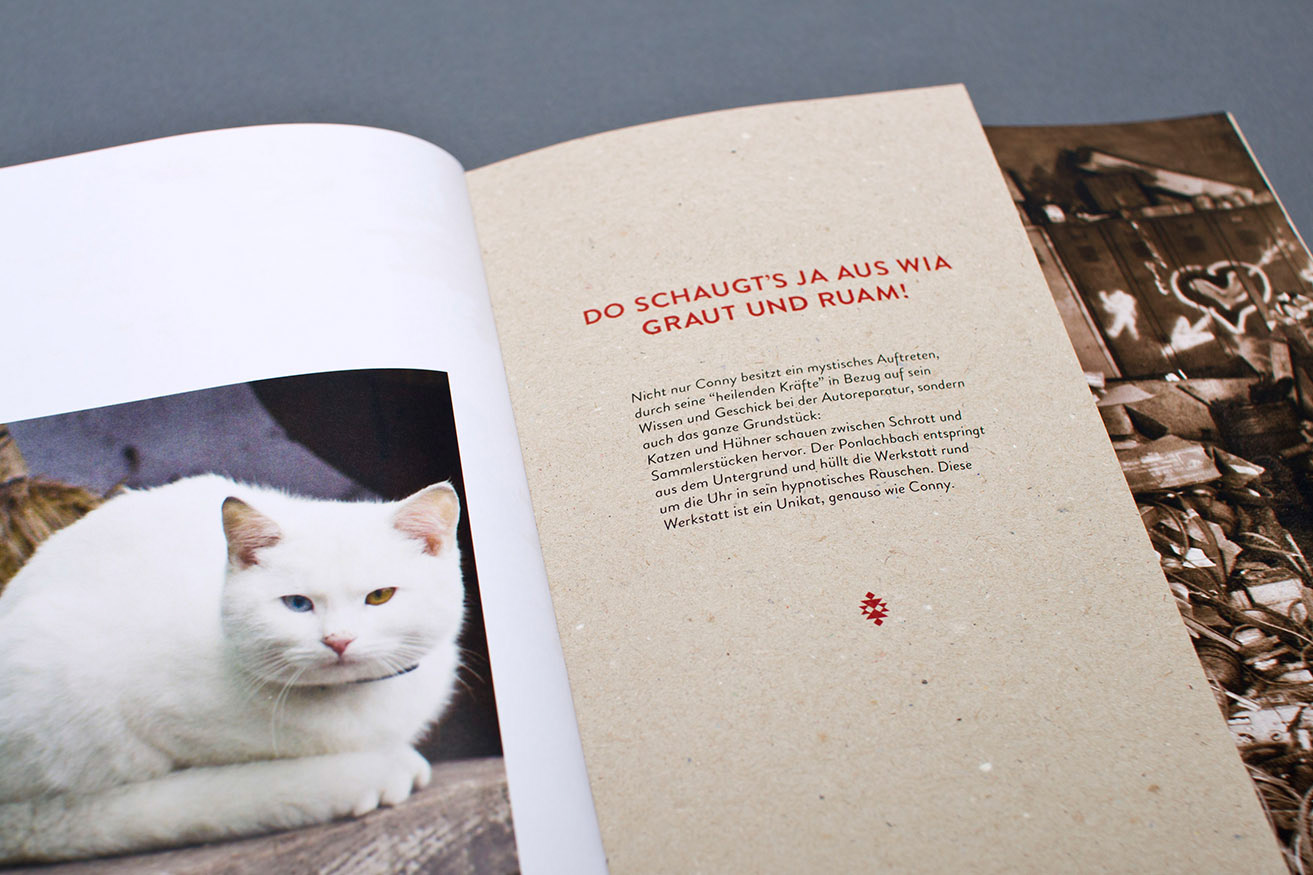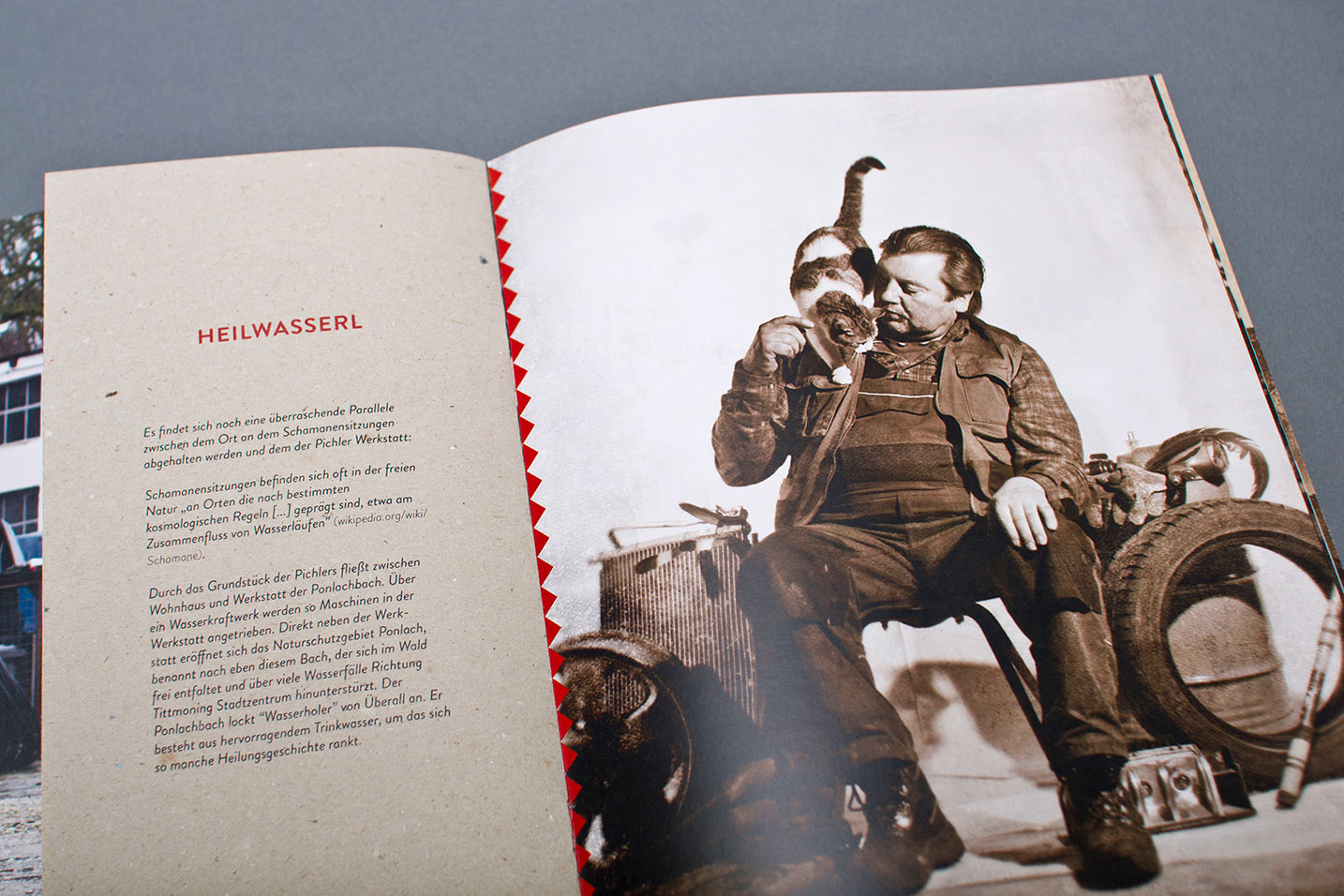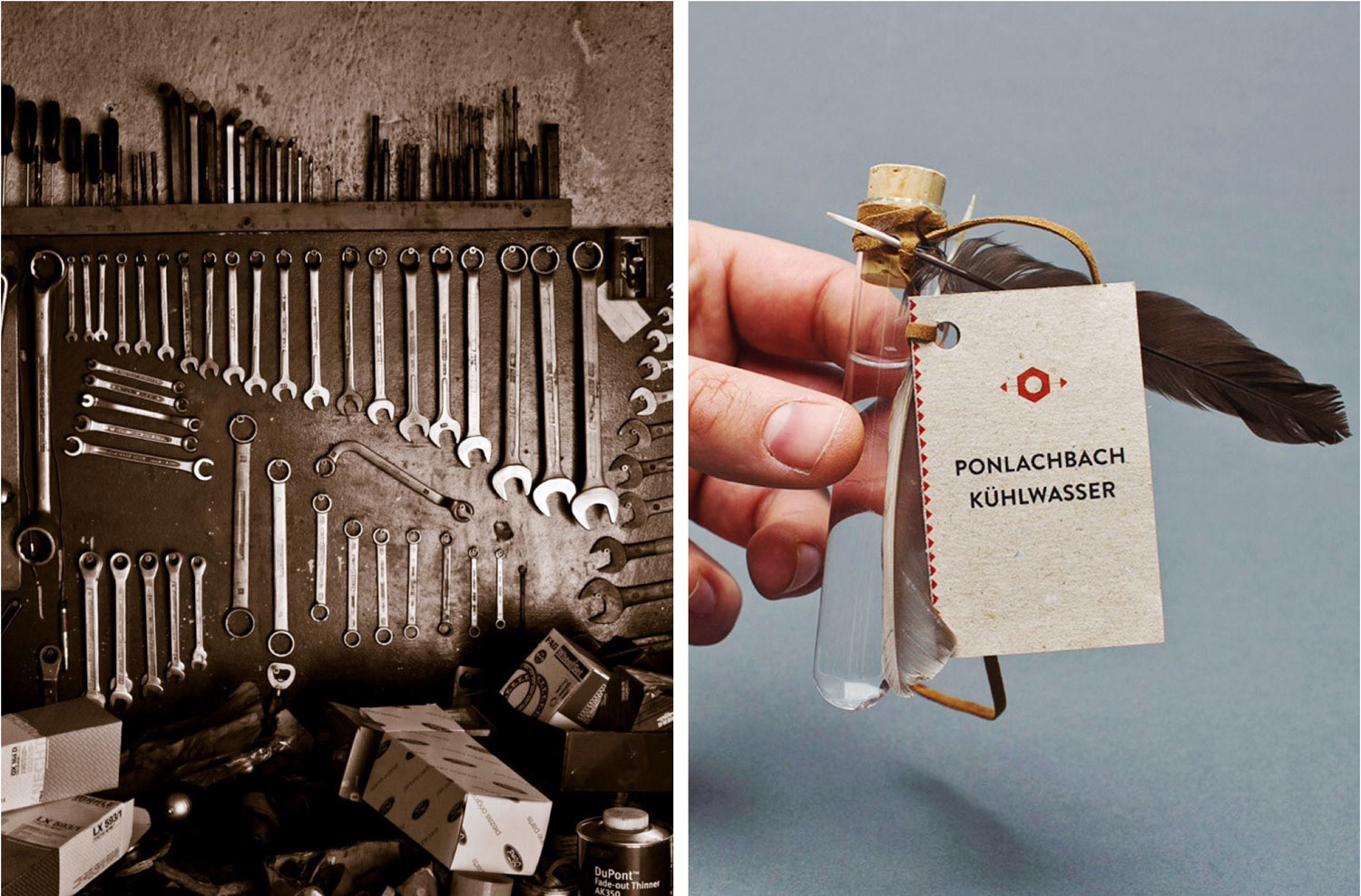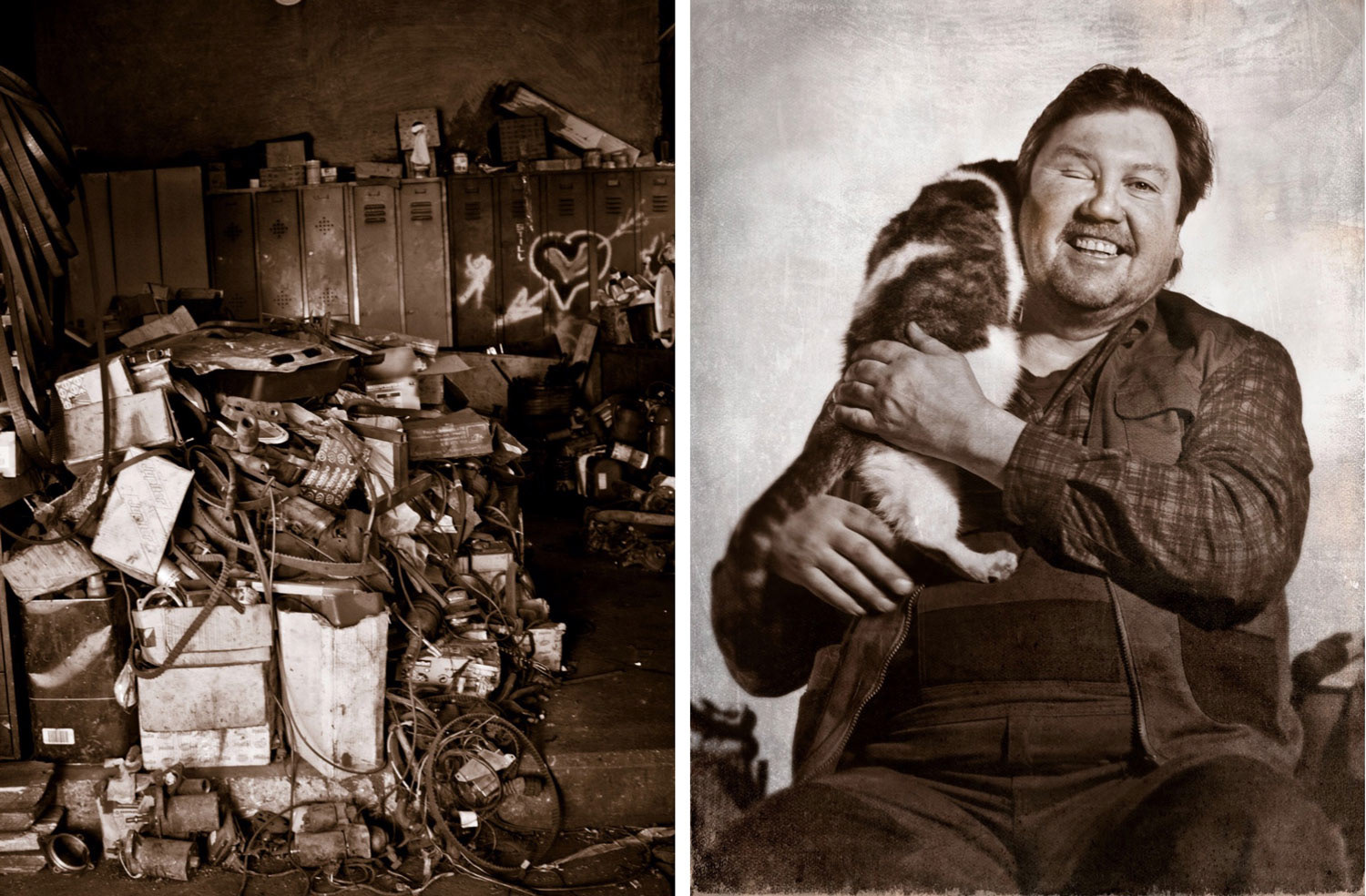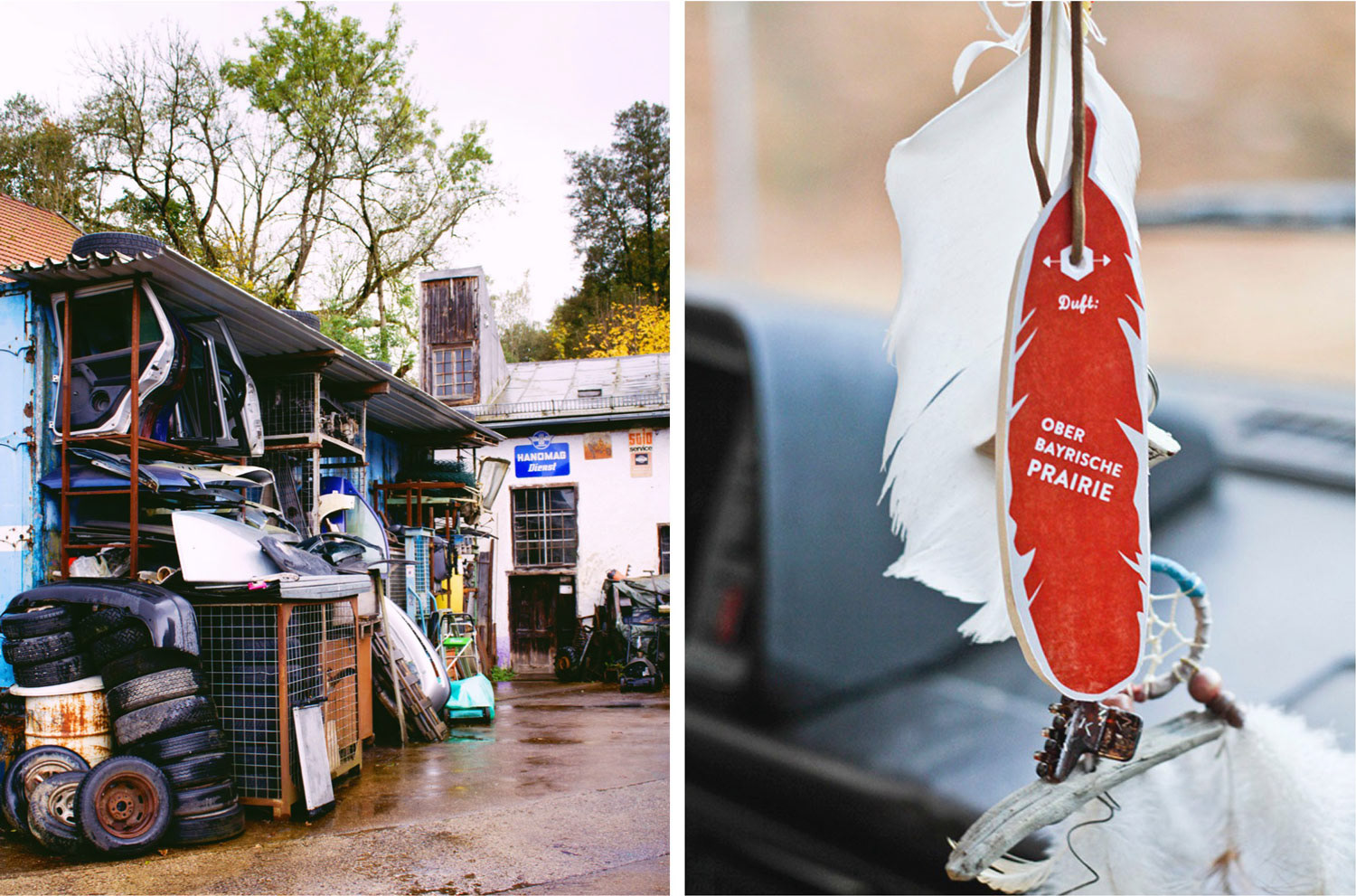 A little keychain with a small container filled with "Healing Water" from the spring that flows underneath the Pichler property. The "Ponlachbach" is a stream that appears next to the workshop, leading into the nature reserve Ponlach. It consists of excellent drinking water, which is the source of various healing stories.